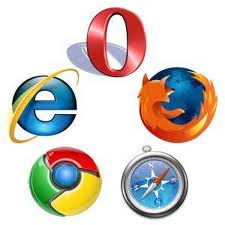 Should I Abandon Internet Explorer?
By kyle on August 7, 2012
For many years now, Internet Explorer has reigned as king of the internet browsers. It poses the question: should I abandon Internet Explorer? The truth is that all the major browsers pretty much do the same thing, and there is so much borrowing of feature sets that you begin to wonder if there are any advantages/disadvantages to them. Many people have more than one web browser installed on their computer, but what exactly makes these any different. We'll take a look at the main high (and low) points of each browser.
Opera 11.61
Opera is a bit more of the unknown in the major browser battle. However, you can find it on Nintendo DS and Nintendo Wii as well as on iOS and Android smartphones. With over 200 million users worldwide, Opera is definitely improving and something you should consider if you want a change.
The Good
• Fast
• Simple, sleep UI
• Built in BitTorrent client
• Supports HTML5
• Syncs passwords, search history, settings, and bookmarks.
• Has PC, Mac, and Linux support
• Excellent built in gesture support
The Bad
• Limited extentions
• Not Supported by all websites
• Issues with page caching
• Lacks Graphic Hardware Acceleration
Firefox 11
Firefox is slowly becoming what Internet Explorer was a few years ago—everywhere. It seems like Firefox continues to improve with every update. Firefox is an excellent browser with very few weaknesses and problems.
The Good
• Fast
• Highly Customizable
• Wonderful use of plugins and extensions
• Graphics Hardware Acceleration
• Syncing passwords, search history, settings, and bookmarks.
• Pinning Tabs
The Bad
• No built-in Flash integration
• Not as much HTML5 support as other browsers
• No PDF reader
• Unstable at times
Google Chrome
With the emergence of the Android operation system on cell phones and tablets, Google has established itself as a dynamic powerhouse with such a strong following. As a result, it was only right that they dedicated their efforts to designing a top of line web browser.
The Good
• Fast
• Top the line hardware acceleration
• Instant page viewing and site prediction
• Excellent HTML5 support
• Excellent utilization of extensions
• Built in Flash player and PDF reader
• Plays with Google suite such as Gmail and Google Docs
The Bad
• Stability issues persist
• Bugs and occasional issues crashing
• Offline caching
• Relatively barebones UI
Apple Safari
Although the majority of Safari users prefer to use this browser on the Mac, it also is compatible with Windows. However, while Safari may offer interesting twists and innovations that the other aforementioned browsers do not provide, it certainly does not come away without problems.
The Good
• Fantastic UI that keeps things clean
• Excellent Tab implementation
• Built in RSS reader support
• Good extension management
The Bad
• Slow and sluggish performance
• No graphics hardware acceleration
• Compatibility issues
For a Free Computer Repair Quote Call (202) 670-9966
Related Computer Repair Articles
Help! I got the FBI Virus
Love: What's an iPhone got to do with it?
Liquid Damage on a Macbook
How to clean out your PC's registry
How to decipher tech terminology