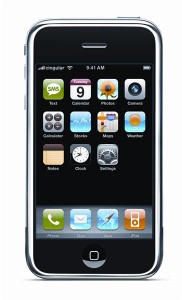 What is Siri, anyway?
By admin on December 14, 2011
Ever since Apple launched the iPod 4S in October, people can't stop talking about it's latest computer application, Siri.
With speculation circulating that Siri could be available soon for the iPad 2 tablet and that Google is creating a similar personal assistant program called Alfred, it certainly seems as though this type of application will eventually become a staple of future computers and other information technology.
Siri is basically a search engine that operates using voice recognition technology. It has speech input and output, so all you have to do is speak into the device's microphone, and it will provide an answer or complete the specified action. Ask Siri anything from what the weather's going to be like in Paris on Sunday to the whereabouts of the closest Washington D.C. computer repair center, and within a few seconds, Siri will give you an answer.
In addition, Siri can send and receive text messages and emails, read them aloud to you, make changes to your appointments or calendar and conduct online searches. It is built into the iPhone 4S, but requires a 3G wireless network to function.
Perhaps one of the most interesting things about this latest Apple venture is that it promises to not simply recognize specific words in your speech, but to understand the meaning of your questions and commands.
"Siri isn't like traditional voice recognition software that requires you to remember keywords and speak specific commands," the Apple website for Siri reads. "Siri understands your natural speech, and it asks you questions if it needs more information to complete a task."
Siri is, however, still in beta (a testing or incomplete state), and has received some negative feedback from consumers about its language comprehension – critics have pointed to its lack of understanding when it comes to nuance, euphemism and accents.
Apple representatives have acknowledged this, and say there will be some improvements to Siri in the coming weeks.
For a Free Computer Repair Quote Call (202) 670-9966
Related Washington DC Computer Repair Articles
What's the deal with sleep mode?
How to set up your Android smartphone
Can technology help you increase your productivity?
Use of Apple products in the workplace is growing
Windows 8 Review: The Good