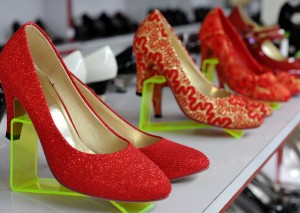 What is Pinterest?
By admin on February 3, 2012
There's a new social media site in town: Pinterest. The website has become a huge hit nearly overnight, with thousands of members joining every day, and major media sources and celebrities quickly signing up, as well. In fact, a recent study by Shareaholic reported that for January 2012, Pinterest generated approximately 3.6 percent of referral traffic, more than Google+, YouTube and LinkedIn – combined.
So, what is Pinterest exactly? According to the company's website, it's nothing more than "a virtual pinboard." The concept is simple: users post (or rather, "pin") images of things they like, such as a new recipe, silly cartoon or designer wedding dress. Once they post, other users can "like" the image, comment on it or even "repin" it to their own page.
Once you become a member (as of now, you must request an invitation, or be invited by an existing member) Pinterest allows you to save images you find across the Web that you like, pin the images onto boards that you can organize by theme or project and follow other member's boards to get new ideas.
To sign up for Pinterest, go to the site's homepage at www.pinterest.com. From there, click on the link: "request an invitation." The website will take you to a new page that prompts you for a working email address, which is where your invitation will be sent. Once you receive the invitation in your inbox, simply create a username and password and get started.
If you're having trouble signing up or loading, you can contact the website administrators. If there doesn't appear to be a problem on their end, you can always contact a local Washington D.C. computer repair service for a virus removal scan or other troubleshooting diagnostics, just in case.
For a Free Computer Repair Quote Call (202) 670-9966
Related Virus Removal Articles
Virus Alert: Nearly 600,000 Apple computers get hit with Flashback virus
Olympic scam sites named by tech blog
Apple admits to virus vulnerability
Virus Alert: Be wary of the latest scams on Facebook
What do to when anti-virus software doesn't work