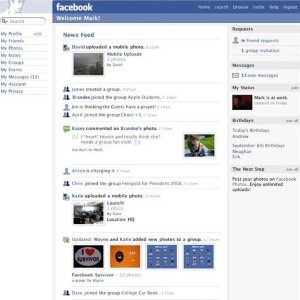 New Facebook features help protect users from spyware
By admin on July 12, 2012
With all the information that many freely share on social networking sites like Facebook, some may wonder why hackers even need to bother planting spyware. That being said, the company has recently introduced a new feature that will help users make sure that their account information doesn't fall into the wrong hands.
To protect the information of users while they seek out spyware removal services, Facebook has installed a range of "malware checkpoints" that will allow their members to shut down their accounts and perform free virus and spyware scans on their computers.
According to PCWorld, Facebook has teamed up with cybersecurity experts at McAfee and Microsoft, and will provide users accessing their accounts from PCs to scan their hardware with software from either company.
Mac owners, however, will be directed to download security software from Apple instead.
The source states that the website already performs regular security checks to keep its networks free of spam and malware, but the new feature allows individuals to take action if they suspect, for any reason, that their accounts may have been tampered with. By doing so, the company undoubtedly hopes to catch and contain these sorts of infections as quickly as possible.
Once someone does opt to use this scanning service, Facebook will automatically lock the user's online account while cybersecurity-bots do their work.
While these new measures may protect a number of devices from falling victim to malware, it's no guarantee that some computers will still become infected at one point or another. But, any Facebook account holders in Washington D.C, Virginia or Maryland can seek immediate virus removal services from the technicians at Geeks On-site.
For a Free Computer Repair Quote Call (202) 670-9966
Related Spyware Removal Articles
Researching paid spyware removal software
A quick trick to fix weak passwords
New Facebook features help protect users from spyware
Firefox update boosts online search security
Summer Olympic fans may be prime targets for hackers, says report