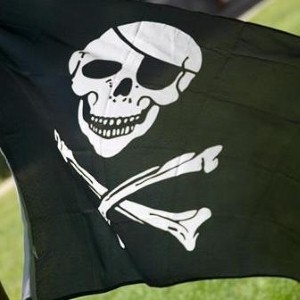 Google asks companies to stop helping pirates
Even though video streaming websites like Netflix and Hulu provide users with more movies and television shows than they could watch in a lifetime, many people still turn to piracy websites to download music and movies.
In an effort to crack down on these practices, the federal government has passed several laws banning online piracy, and even shut down MegaUpload, one of the biggest suppliers of online content, earlier this year.
Based on a report on piracy websites commissioned by Google, Theo Bertram, who acts as the company's policy manager in the U.K., wrote in a blog post that the best way to stop online piracy was not to shut down specific websites or limit online freedoms by law, but to appeal to their financial backers instead.
Google's report that the majority of U.K. advertisers on piracy websites – 86 percent – had made no legal commitment to any rules of conduct. Also, many of the websites under investigation worked with major credit card companies to receive payment. Bertram suggests, then, that government agencies team up with payment processors and advertisers, as well as the official rights holders, to encourage these companies to turn their backs on their pirating clients.
The study also showed that, in the U.K. at least, piracy rates dropped when online content was easier to buy, like in the music industry. Bertram also noted that subscriptions to online content providers were on the rise, which could mean that fewer people seek out music and movies from sketchy sources.
Downloading any file from an unfamiliar website, whether it's a recently released album or the entire second season of the Wire, is one of the quickest ways to infect your device with a virus. If your computer has been corrupted, you can contact a virus removal expert at Geeks On-site. We can provide effective Washington, D.C, Maryland and Virginia virus removal right away.
For a Free Computer Repair Quote Call (202) 670-9966
Related Spyware Removal Articles
The top hits for spyware infection
Key Logger Virus
New Flame virus goes after government information
Apple admits to virus vulnerability
Security alert: Microsoft impostor scam