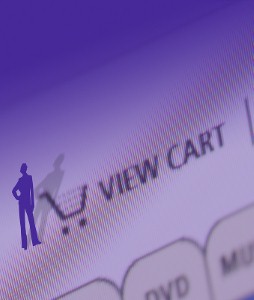 Shopping for paid anti-virus software
By admin on August 1, 2011
While some consumers rely on free virus removal software to protect their computers, others want the expanded features and extensive coverage of a paid anti-virus suite. Below are a few different products for consumers to consider when shopping for Virginia virus removal software.
1. Kaspersky Anti-Virus – A well-known product among experienced computer users, Kaspersky protects against a variety of malware and features a smooth interface, system restoration options and automated scanning. The price tag, however, can be cumbersome, and reviewers note nagging problems when the program incorrectly identifies harmless files as viruses.
2. Norton Antivirus – Another product familiar to most computer users, Norton has improved its scanning speed and its latest product is more lightweight than its predecessors. Reviewers praise its updating features but note Norton lags in identifying some critical computer risks.
3. BitDefender Antivirus Pro – BitDefender can be a cost-effective alternative to the more expensive anti-virus suites, in that it protects against malware and provides expansive features without breaking the bank. Users are given control over the program's interface and options, though reviewers say the software can miss some dangerous malware while scanning.
4. Webroot AntiVirus with Spy Sweeper – Webroot's spyware protection is a consumer favorite, and that threat is also targeted in the company's anti-virus software. This can provide consumers with a catch-all against all types of malware, though it can come at a prohibitive price.
5. Ad-Aware Pro Internet Security – Popular for its free version, Ad-Aware also offers a capable paid anti-virus program. Reviewers note this software does, at times, lag behind the competition in eliminating existing malware, though its scans are effective in preventing new threats from installing.
Most virus removal software allows consumers the option to purchase one or more licenses. They'll need several if they're looking to protect more than one computer in their home.

For a Free Computer Repair Quote Call (202) 670-9966
Related Virginia Virus Removal Articles
Help! I got the FBI Virus
Zeus Virus
The best web browsers do more than just browse
Malwarebytes
Dangers of HP's Built-in Recovery Manager