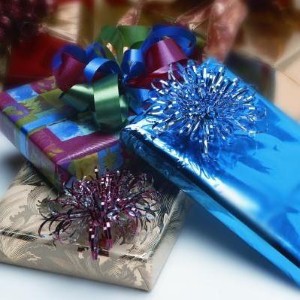 How to shop online safely this holiday season
By admin on November 22, 2011
The infamous "Black Friday" is upon us, which signals the beginning of this year's holiday shopping season. Each year, rather than face the caffeine-crazed shoppers who've been waiting outside since 4 a.m., many people have decided to shop online. But although online shopping is easy and convenient, there are some important safety tips to remember before you take your cyber-cart to checkout.
1. Shop on a legitimate website. Well-known company sites are best, but if you find a more obscure website, be sure to check out the phone number and brick and mortar address beforehand.
2. Pay only if it's a secure page. When the website brings you to the payment page, look for the SSL (secure sockets layer) immediately. You'll know if it has one if the web address reads: https://, instead of just http://. The "s" stands for secure. In addition, a padlock icon should appear, usually in the status bar or next to the URL itself.
3. Never, ever pay through email. Email is not secure, and no legitimate company would ever ask you to give them your information via email.
4. Pay by credit card. Never send cash, checks or money transfers, because they will be nearly impossible to recover. But if you pay by credit card online, you are protected by the Fair Credit Billing Act, and can dispute fraudulent charges if need be.
5. Beware of holiday viruses and phishing scams. If a super-sale on a website or social media outlet seems like it's too good to be true, it probably is. You could end up spending your Christmas money on virus removal, and that wouldn't be any fun.
If you have more questions about secure online shopping, you can also contact your local Virginia virus removal service center.
For a Free Computer Repair Quote Call (202) 670-9966
Related Virginia Virus Removal Articles
Zeus Virus
Does my computer have a virus?
Windows Defender to the Rescue
Macs and Malware
Shopping for paid anti-virus software