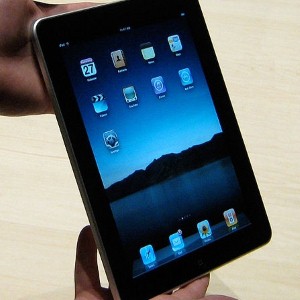 Four great techie holiday gifts
By admin on December 16, 2011
The holidays are just around the corner, and if there is someone in your family or circle of friends that seems just impossible to shop for, look no further than the world of technology. From tablets to smartphones to e-readers, the world of technology has something for everyone's tastes.
1. A tablet computer. With the launch of the iPad, the tablet became the next "it" item, changing the face of computers and they we view and use them forever. Now, the iPad 2 is out, and everyone wants it. However, if its high price is stopping you, many of Apple's competitors have also released tablet computers that may not be quite as fancy, but still provide many of the same features and a competitive functionality.
2. A smartphone. It may feel like everyone has a smartphone these days, but there are certainly plenty of people that don't. A smartphone's sleek look, internet access, speed, camera and fun-filled apps will make a great gift for a person who never before realized just how awesome mobile technology can be. Just be sure to check out the contracts that go hand-in-hand with many phones, because you don't want to make a person switch their service providers.
3. An e-reader. Many book fans have shyed away from e-readers, dismissing the technology by saying that nothing can replace the feel and experience of a real book. While we're not going to argue with that, the lightweight convenience of an e-reader simply cannot be beat. Plus, with prices under $100, it's pretty reasonable for most budgets, too.
4. Revamp what they already have. If you can't really afford to buy something new for those on your holiday list or you know they like their computer or other device, you can also accessorize or speed it up it for them. Take their computer to a local Maryland computer repair center, and see if there are any software upgrades, virus removal software or other cool applications to make their existing technology even better.
For a Free Computer Repair Quote Call (202) 670-9966
Related Maryland Computer Repair Articles
Windows Failed to Start Errors
Two Anti-Virus Programs at Once
Windows Defender to the Rescue
Improving wireless network performance
New computer: Desktop or laptop?