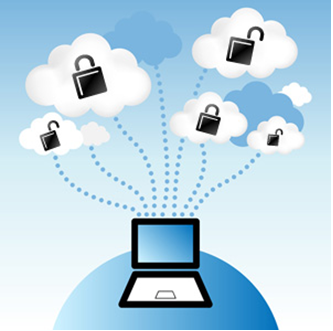 Keeping Your Data Safe
We now live in a society in which there is such a large amount of information sharing that sometimes we forget how much we are actually sharing. Nowadays, we let one another know not only what we are thinking, but also where. With torrent sites and digital downloads, our world has been opened like never before to our neighbors, and that's not necessarily a good thing. We want to make sure all of our data is secured.
Here are a few useful ways to keep our data safe:
1. Putting a password on your Wifi.
-This is probably the easiest, yet overlooked method of keeping your information secure. By simply putting a password on your wifi, you can ensure that your neighbors and other aren't snooping around in your personal files.
2. Locking down your phone
- It's no secret that a large amount of consumers are now using their phones to access the internet. In addition to being mp3 players, cameras, videocameras, and of course phones, they also act as pocket-sized PC's and allow us to view the same web pages we would on our computers. While this is a good idea, it is also a dangerous one if you have a phone without some form of lock-screen or password protector app installed on the phone.
3. Encrypting your hard drive
-Encrypting the hard drive is actually a bit more challenging than some of the other options. For starters. Both PC and Mac users have a plethora of options available in order to encrypt their drives. Some versions of Windows 7 offer built-in encryption software that allow the data to only be accessed by using a password. The only issue with encryption is the idea of losing all of your data because you lost the password. Yikes!
4. Switch to the Cloud
- With so many cloud services now offered such as: Dropbox, Amazon Mp3, itunes, Skydrive, etc. it is becoming cheaper and more attractive to access your data through the net. All you usually do is pay a small fee, and backup your files from your computer to the internet, allowing them to be safe, secured, and easily accessible from any computer in the world.
5. Use Back Up Drives
- While it may be cheaper and more convenient to save all of your data to your internal drives, external drives are still ideal for those who are looking to conserve their data. By using external hard drives, and thumb drives, you can store your data in one location and then ultimately be able to store the drives wherever it is you choose.
-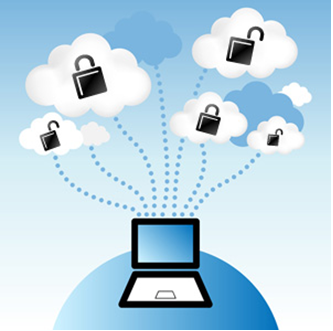 For a Free Computer Repair Quote Call (202) 670-9966
Filed in
Computer Repair
,
Computer Tips
,
Computer Upgrades
,
Laptop Repair
,
MAC Repair
,
Maryland Computer Repair
,
Maryland Laptop Repair
,
Maryland MAC Repair
,
Virginia Computer Repair
,
Virginia Laptop Repair
,
Virginia MAC Repair
,
Washington DC Computer Repair
,
Washington DC Laptop Repair
,
Washington DC MAC Repair
Related Computer Repair Articles
Windows 8 Review: The Good
Is a Wireless AC Router Worth it Right Now?
Protecting Your Data—All The Way
How to speak to a computer repair professional
Is Google+ the new Facebook?