Best Lenovo Computer Repair Services
---
For Home, Office, Personal, Business, Professional, Local, Mobile & Onsite Lenovo Computer Repair Services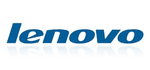 We at Geeks On-site specialize in
Lenovo Computer Repair
. We offer
in home lenovo computer repair
and
in office lenovo computer repair services
. Please call us to get a FREE PHONE CONSULTATION and ESTIMATE.
Lenovo designs and builds exceptionally engineered personal technology, but we are much more than just another tech company. We are defining a new way of doing things as a next generation global company. That means we are years ahead of the game in terms of understanding what it will take to win 5, 10 years from now. That focus on the future is based on a strong history of success that is driving results today. This balanced growth is what has made Lenovo the fastest growing major PC company and enabled us to consistently grow faster than the market.
Geeks On-site is your ultimate Lenovo Computer Repair resource and we look forward to helping you with any and all of your Lenovo products.
When are we available and how soon?
We are available 7 days a week between 8am-10pm. Geeks On-site does offer emergency service as well. The BEST part is we can normally setup an appt for Computer Repair the Same Day or Next Day!
Computer Repair Tip
How do I know if I have a virus or spyware? There is a free online scanner available to check if you have any virus or spyware on your PC:
Trend Micro HouseCall
Recommended Download
Free Firewall, blocks hackers from infiltrating your home PC.
ZoneAlarm
Geeks On-site offers the absolute best
Lenovo Computer Repair service
. We also offer
in office lenovo computer repair
and
in home lenovo computer repair services
.
Geeks On-Site is a Maryland Computer Repair company. Our offerings include: Virus Removal, Maryland Laptop Repair, Local, In Home, Laptop and Slow Computer Repair.

Common Tags: Lenovo,