Best IBM Computer Repair Services
---
For Home, Office, Personal, Business, Professional, Local, Mobile & Onsite IBM Computer Repair Services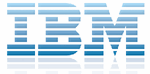 We at Geeks On-site specialize in
IBM Computer Repair
. We offer
in home ibm computer repair
and
in office ibm computer repair services
. Please call us to get a FREE PHONE CONSULTATION and ESTIMATE.
International Business Machines (IBM) is an American multinational technology and consulting firm headquartered in Armonk, New York. IBM manufactures and sells computer hardware and software, and it offers infrastructure, hosting and consulting services in areas ranging from mainframe computers to nanotechnology. The company was founded in 1911 as the Computing Tabulating Recording Corporation through a merger of four companies: the Tabulating Machine Company, the International Time Recording Company, the Computing Scale Corporation, and the Bundy Manufacturing Company. IBM helped pioneer the personal computer.
Geeks On-site is your ultimate IBM Computer Repair resource and we look forward to helping you with any and all of your IBM products.
When are we available and how soon?
We are available 7 days a week between 8am-10pm. Geeks On-site does offer emergency service as well. The BEST part is we can normally setup an appt for Computer Repair the Same Day or Next Day!
Computer Repair Tip
Comcast and many other Internet service providers include free protection software. Call your Internet service provider and find out how to get it.
Recommended Download
Free Windows XP Service Packs including Service Pack 3, latest updates in one download.
Service Pack 3
Geeks On-site offers the absolute best
IBM Computer Repair service
. We also offer
in office ibm computer repair
and
in home ibm computer repair services
.
Geeks On-Site is a Maryland Computer Repair company. Our offerings include: Virus Removal, Maryland Laptop Repair, Local, In Home, Laptop and Slow Computer Repair.

Common Tags: IBM,