Best Gateway Computer Repair Services
---
For Home, Office, Personal, Business, Professional, Local, Mobile & Onsite Gateway Computer Repair Services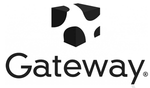 We at Geeks On-site specialize in
Gateway Computer Repair
. We offer
in home gateway computer repair
and
in office gateway computer repair services
. Please call us to get a FREE PHONE CONSULTATION and ESTIMATE.
Gateway is a computer hardware company headquartered in Irvine, California, USA which designs, manufactures, supports, and markets a wide range of personal computers, computer monitors, laptops, notebooks, netbooks, servers, and computer accessories. It became a well-known brand in 1991 when it started shipping its computer hardware in cow-spotted boxes and for its creative advertising in Computer Shopper and other magazines. On October 16, 2007, Acer Inc. completed its acquisition of Gateway.
Geeks On-site is your ultimate Gateway Computer Repair resource and we look forward to helping you with any and all of your Gateway products.
What are you waiting for? Just give us a call and describe your problem!
I promise we won't bite! Geeks On-site could get your computer back up and running PERFECTLY today.
Computer Repair Tip
How do I know if I have a virus or spyware? There is a free online scanner available to check if you have any virus or spyware on your PC:
Trend Micro HouseCall
Recommended Download
Free Photo management software and free photo organization software.
Google Picasa 3
,
Adobe Lightroom 3
Geeks On-site offers the absolute best
Gateway Computer Repair service
. We also offer
in office gateway computer repair
and
in home gateway computer repair services
.
Geeks On-Site is a Maryland Computer Repair company. Our offerings include: Virus Removal, Maryland Laptop Repair, Local, In Home, Laptop and Slow Computer Repair.

Common Tags: Gateway,