Best Dell Computer Repair Services
---
For Home, Office, Personal, Business, Professional, Local, Mobile & Onsite Dell Computer Repair Services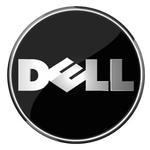 We at Geeks On-site specialize in
Dell Computer Repair
. We offer
in home dell computer repair
and
in office dell computer repair services
. Please call us to get a FREE PHONE CONSULTATION and ESTIMATE.
Did you know that Dell was founded in 1984 by a 19-year-old college student with only $1,000? One of the things that set Dell apart from other technology companies right from the beginning is that it builds and sells its computers directly to consumers. Today, the company is one of the largest technology corporations in the world, and there is a large chance that you use a Dell computer in your home or office.
At Geeks On-Site, our computer experts are highly trained in Dell computer repair service, and have a thorough understanding of its hardware setup, should you need local computer repair. In addition to hardware repair and replacement, we offer software troubleshooting, virus and spyware removal, network configuration and security and even computer training classes.
What our local Dell computer repair service offers you?
At Geeks On-Site, our local computer and laptop repair company services Washington, D.C., Virginia and Maryland. We know that computer issues can be frustrating, so we pride ourselves on offering our community fast and convenient service. Simply call us for a free over-the-phone consultation and estimate, and once we have determined what the problem is, we will come straight to your office or residence and help you fix it in person.
We offer same-day, next-day and even emergency service, and we are open seven days a week, from 8 a.m. to 10 p.m.
Who we are at Geeks On-Site
Geeks On-Site is a local computer and laptop repair company that services Washington D.C., as well as several surrounding counties in Maryland and Virginia.
We at Geeks On-Site are a local computer repair company that is dedicated to providing its surrounding communities with personalized service that focuses on working around you and your schedule. We know that computers are a big part of your life, which is why we making fixing yours our top priority.
Geeks On-site is your ultimate Dell Computer Repair resource and we look forward to helping you with any and all of your Dell products.
Why Geeks On-site Computer Repair?
Thousands of Happy Customers

Been in Business 5+ Years

Expert Phone Consultants

Locally Owned and Operated


Same Day Computer Repair

Evening & Weekend Hours

We Come Directly To You

Computer Repair Tip
How do I know if I have a virus or spyware? There is a free online scanner available to check if you have any virus or spyware on your PC:
Trend Micro HouseCall
Recommended Download
Free Online Antivirus, Spyware, and Malware Scanners. Stay Protected!
ESET NOD32
,
Trend Micro
,
Kaspersky
,
Bit Defender
,
Panda
,
McAfee
,
F-secure
Geeks On-site offers the absolute best
Dell Computer Repair service
. We also offer
in office dell computer repair
and
in home dell computer repair services
.
Geeks On-Site is a Maryland Computer Repair company. Our offerings include: Virus Removal, Maryland Laptop Repair, Local, In Home, Laptop and Slow Computer Repair.

Common Tags: Dell,