Best Averatec Computer Repair Services
---
For Home, Office, Personal, Business, Professional, Local, Mobile & Onsite Averatec Computer Repair Services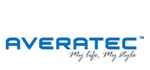 We at Geeks On-site specialize in
Averatec Computer Repair
. We offer
in home averatec computer repair
and
in office averatec computer repair services
. Please call us to get a FREE PHONE CONSULTATION and ESTIMATE.
Averatec is a South Korean laptop computer brand owned by TG Sambo, the country's first computer maker. The brand first entered the American market in July 2003 and has since grown 360% to the fourth largest laptop maker, overtaking Sony in 2004 with a market share of 11.6% according to Current Analysis. Averatec has operations in South Korea, North America, Taiwan and Europe. North American laptop models come with 10.6, 11.1, 12.1, 13.3, 15.4 or 17 inch displays. They offer a wide variety of processors such as Intel Centrino, Intel Atom, AMD Turion 64, AMD Sempron, or AMD Athlon XP-M.
Geeks On-site is your ultimate Averatec Computer Repair resource and we look forward to helping you with any and all of your Averatec products.
Why Geeks On-site Computer Repair?
Thousands of Happy Customers

Been in Business 5+ Years

Expert Phone Consultants

Locally Owned and Operated


Same Day Computer Repair

Evening & Weekend Hours

We Come Directly To You

Computer Repair Tip
How can I get rid of pop-up adverts? To stop adverts opening in new windows you need a pop-up blocker. Both Internet Explorer and Firefox have built-in pop-up blockers.
Recommended Download
Free Photo management software and free photo organization software.
Google Picasa 3
,
Adobe Lightroom 3
Geeks On-site offers the absolute best
Averatec Computer Repair service
. We also offer
in office averatec computer repair
and
in home averatec computer repair services
.
Geeks On-Site is a Maryland Computer Repair company. Our offerings include: Virus Removal, Maryland Laptop Repair, Local, In Home, Laptop and Slow Computer Repair.

Common Tags: Averatec,