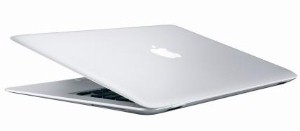 Boost your Mac security instantly
By admin on June 28, 2012
Now that Apple has admitted that its devices aren't entirely impervious to virus and spyware infection, the tech company is investing a lot more time and money into its cybersecurity efforts. And, hopefully, after following a few simple steps, local Mac users won't be needing Washington, D.C, Virginia or Maryland virus removal anytime soon.
Since Apple has definitively worked its way into private homes and personal businesses, there is no doubt that hackers will continue to devise ways to crack its Mac operating systems. However, a team of writers at the online tech site Mashable have come up with some very easy ways to protect your Mac from future infection.
According to features writer Stephanie Buck, one easy way to give your device the best possible advantage against cyber attacks is to invest in the latest operating system upgrades available. After the Trojan Flashback virus hit Macs everywhere this year, the company did release security upgrades for past systems. However, the new Mountain Lion OS X coming out next month will include a built in security feature called Gatekeeper, which monitors the applications downloaded on your computer.
Another way to keep your data secure is by only downloading applications that Apple has verified as secure. This may seem like a no-brainer, but with so many apps out there, it's easy to get swept up in the novelty of a new device and download a whole range of things without thinking twice.
Finally, bite the bullet and invest in antivirus software from an industry expert like Norton or McAfee. Even though virus and spyware removal experts are working hard to shield their devices against future assaults, it never hurts to equip your computer with another layer of protection.
However, there are plenty of resources available for emergency Mac repair if your hardware does fall victim to malicious spyware. With Geeks On-site, you can have a qualified virus removal technician on your doorstep within 24 hours if necessary.
For a Free Computer Repair Quote Call (202) 670-9966
Related MAC Repair Articles
Use of Apple products in the workplace is growing
Liquid Damage on a Macbook
Roaring Lion
Windows Defender to the Rescue
Two Anti-Virus Programs at Once