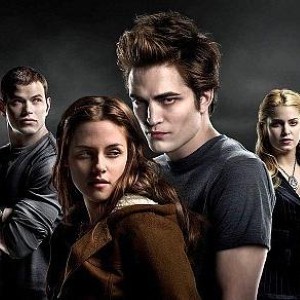 Virus alert: "Twilight" lovers, take heed
By admin on November 16, 2011
And we thought vampire babies sounded scary.
The upcoming release of "Twilight: Breaking Dawn Part 1" has prompted some cyber hackers to create a new computer virus aimed specifically at Twilight (also referred to as "Twi-hard") fans.
For web surfers who are busy searching for gossip on the film's actors or hoping for plot spoilers related to the latest movie, which hits theaters on Friday, Nov. 18, several of the results turned out to be computer-crippling viruses, according to Norton, a malware prevention and virus removal company.
"When clicked, these poisoned links can automatically put viruses, keylogging programs (where criminals can monitor everything you type), and other nasty infected software on your smartphone, computer or tablet," said a spokesman for Norton in a statement.
A virus is a type of malicious software (known as malware) that when clicked on, will automatically download to the victim's computer. Once the download has finished, the virus can erase, replicate or change the computer's existing files and programs, which can leave your computer as exposed as a person wearing a V-neck tee shirt in a room full of hungry vampires.
Some of the most common searches that brought up disguised links to the virus were: "nude pictures of Taylor Lautner," "Robert and Kristen kissing" and "twilight true love."
"Breaking Dawn Part 1" is the fourth installment of a five movie series based on the mega-hit novels by Stephanie Meyer.
If you think that you may have clicked on an infected link, and your computer is running slowly, or the web browser isn't working properly, call your local Virginia virus removal company as soon as possible.
For a Free Computer Repair Quote Call (202) 670-9966
Related Virginia Virus Removal Articles
Internet Browser Security
Help! I got the FBI Virus
Virus alert: "Twilight" lovers, take heed
How to create a stronger password
Malwarebytes