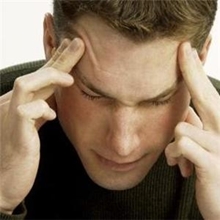 Don't let peer-to-peer sharing applications damage your computer
By admin on February 5, 2013
Few things are worse than a slow computer. When your computer doesn't run as it should, applications take longer to open and can freeze without warning, rendering your laptop or desktop an enemy instead of a friend. Luckily, there are some things that you can keep your computer from running slower than molasses going up a hill (and no you don't have to be a genius).
Computer experts recommend that you:
1) Stay away from peer-to-peer sharing
As tempting as it can be to download music and movies for free using programs like BitTorrent, Frostwire and Emule, doing so can wreak havoc on you computer's internal system, regardless of whether you own a a PC-based laptop or desktop. When you download these applications, you make your computer vulnerable to viruses, which is one of the main culprits in slow-running computers.
2) Remove these applications
In most cases, it is fairly simple to remove these pesky programs. After turning on your Windows computer, go to your Control Panel and select "Add Remove Programs." Once you do this, click on each software title that you would like to uninstall. It's as simple as that!
3) Learn from your mistakes
We don't mean to sound like your mother, but you should learn from trying to operate a slow computer that downloading any peer-to-peer applications is never a good idea. There is simply no way to know that what you are putting on your computer won't give you a virus.
If you want to find out more about how to remove viruses on your computer (PC's and MAC), then don't hesitate to contact us, the computer experts at Geeks On-Site. We can help remove pesky spyware and help get your computer running back to its old self, so that you get the most out of your laptop or desktop.
For a Free Computer Repair Quote Call (202) 670-9966
Related Uncategorized Articles
Am I Sending Viruses Through Email?
Internet Browser Security
How to Shut down My PC on Windows 8
Windows 8 Shortcuts (Windows Key)
Spyware, Adware, Viruses, Trojans, Worms, Oh My!