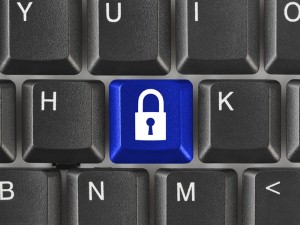 Researching paid spyware removal software
By admin on July 28, 2011
Some consumers like to find free versions of spyware removal software to save a buck or two, but others feel they can receive more extensive services and options through paid programs. Computer users can go in a number of different directions when buying spyware removal software, so it pays to know the nuts and bolts of each before selecting one.
1. Webroot Spy Sweeper – This product has often received top scores among consumer review sites for removing the most spyware. Scans take longer, but they typically find most, if not all, spyware components, and a simple interface and peripheral features, such as backup capabilities and a gamer mode, make Webroot consumer-friendly. It's available for $30.
2. Sunbelt CounterSpy – Sunbelt's software has earned praise for its ease of use and accessibility. It's also fairly light, which could be important for older computers with less RAM. A licensed edition is offered at $19.95.
3. PC Tools Spyware Doctor – This product has received acclaim for being particularly easy-to-use and for its helpful customer support services, making it an interesting buy for users new to computer security. At the same time, its bulk and resource needs require a PC with plenty of memory and RAM. It can be purchased for $29.99.
4. Prevx – Consumers enjoy this program's simple interface, lightweight installation and strong scanning capabilities. At the same time, it cannot be used without internet access, since many of its components work on a cloud computing format. Prevx is available on a very limited trial basis but is available to buy for $29.95.
5. Ad-Aware, SUPERAntiSpyware, Malwarebytes – Each of these companies offer highly-rated free spyware removal software, but users can also upgrade to pay services for expanded features and resources. Ad-Aware and SUPERAntiSpyware each cost $29.95 while Malwarebytes is available for $24.95.
Consumers should recognize that most products offer licenses on an annual basis, and they may be required to pay for a new license after a year of service. Additionally, no product can completely guarantee that users won't need to call in professional Washington, D.C. spyware removal.

For a Free Computer Repair Quote Call (202) 670-9966
Related Spyware Removal Articles
Spyware, Adware, Viruses, Trojans, Worms, Oh My!
Zeus Virus
Websites may be leaking browsing information to third parties
Two Anti-Virus Programs at Once
Reported internet "doomsday" is a dud