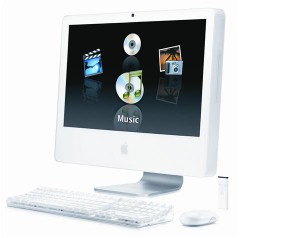 Troubleshoot installation problems with Mac OS X Lion
By admin on September 27, 2011
When Apple unveiled its newest operating system – Mac OS X Lion – this summer, it was met with all the usual fanfare and attention. Some reviewers praised Apple for again introducing a forward-thinking product that essentially looked to mimic the experience of using a mobile device, but on a desktop computer.
However, not all reviews were positive. In fact, many consumers and bloggers took Apple to task because of a sometimes frustrating installation process. Before they take their computer to a Mac repair shop, users should check this list of popular Lion installation problems and solutions.
Lost important data or applications – Before installing Lion – or making any other drastic change to their computer – users should back up their system's current state on an external hard drive. That way, they can run a system restore if their computer goes haywire during the installation process. This is a good habit to get into anyway, as it can secure a computer's data if it ever requires a visit to a Washington, D.C. Mac repair specialist.
Applications are no longer compatible – This issue is largely out of Apple's hands – it's up to the developers of third-party applications to update their programs for the new operating system. If they haven't yet installed Lion, users should first ensure they're running the latest version of their applications. If the problems persist after installation, consumers will simply have to wait for their programs to update.
Hardware difficulties – They post "system requirements" information on the side of the box to alert customers as to whether the program will be compatible with an operating system. Users should check first to see if their computer has the right hardware to handle Lion. They can access this vital information by clicking the Apple icon in the top left corner and selecting "About this Mac."

For a Free Computer Repair Quote Call (202) 670-9966
Related MAC Repair Articles
Spyware, Adware, Viruses, Trojans, Worms, Oh My!
Roaring Lion
How to start up your Mac in safe mode
Formatting an external hard drive for a Mac
Steps to take if your Mac is teetering on the brink