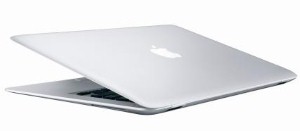 Spring cleaning a Mac computer
By admin on July 22, 2011
Just like with any Windows PC, it can be helpful to free up some disk space on a Mac. After all, there's only so much space on the Mac startup disk, and it's not impossible to max out that drive. Taking some time every once in a while to do some spring cleaning on the disk drive might help users avoid more serious computer issues in the future, which may save them a call to a Mac repair specialist.
Where to check for available space
Users can check how much space they have remained on their startup desk through a few easy steps.
1. Locate the startup disk icon, which is normally labeled as Macintosh HD. Some users have this icon on their desktop, while others can find it by opening Finder.
2. Right click the icon and select "Get Info." Alternatively, users can also simply select the icon and hit the Command button and "I" on their keyboard at the same time to bring up the Get Info dialog box.
3. In the dialog box, users can view their computer's maximum data allowance (Capacity), how much space they are using (Used) and how much is remaining (Available). If it looks like they're running out of available space, users may want to consider a few data-clearing steps.
Ways to free up space on a Mac
• Delete old or unnecessary files – These can include photos, music, videos, documents, applications, temporary files or anything else users can do without. Videos in particular hog a lot of space.
• Move files to a backup device – Mac users may choose to store files that are important but not immediately needed on a separate device, such as an external hard drive.
• Empty the trash – Surprisingly, some users forget to empty their trash bins.
• Use a disk cleaner – Users can download one of a handful of available disk cleaning programs. A Virginia Mac repair professional may be able to advise on an effective data-clearing solution.

For a Free Computer Repair Quote Call (202) 670-9966
Related MAC Repair Articles
How to make your Mac PC-compatible
What to do before seeking Mac repair
Internet Connection Issues—Could It Be The Router?
Can My Mac Get a Virus?
Windows Defender to the Rescue