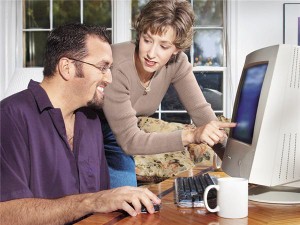 What to look for in registry cleaning software
By admin on July 22, 2011
Registry cleaning software can be a helpful way for users to clear their computers of unneeded files and programs, thereby increasing its performance. The Windows registry stores plenty of important data, including file information, computer components and elements that help programs operate. Because of the risky nature of registry cleaning, it's important for consumers to identify the right software to complete the task.
Consumer review websites offer comparisons on the vast number of available registry cleaning software solutions. But without the help of a laptop repair specialist, some consumers may not be sure what to look for in order to get the right program. Below is a list of factors to consider when shopping around for registry cleaning software.
Ease-of-Use
Registry cleaning is a complicated task. It can be very simple to unintentionally delete important files or programs during the process, so it's important to settle on software that provides clear and concise instructions. When reviewing products, consumers should put a high value on software that's received high marks for accessibility. Strong registry cleaning software can guide users through the process without compromising their data.
Backup features
Experts note it's vital to backup a computer's data before cleaning its registry. That way, any lost files or programs can be restored if they were deleted erroneously. Consumers should certainly look to back up data on their own, but registry cleaning software that provides its own backup features can offer an extra layer of security.
Finding smarter software
Registry cleaning software should be able to identify programs that put an unnecessary drain on a computer's resources and allow users to disable them. Sometimes users unintentionally download memory-draining programs from the internet, and the best registry cleaning software can isolate those applications and prevent them from having an effect on a computer.
If consumers are still unsure where to look for registry cleaning software, they may be best served calling up a Maryland laptop repair professional.
For a Free Computer Repair Quote Call (202) 670-9966
Related Laptop Repair Articles
What to look for in registry cleaning software
The problem with touchscreens: a Windows 8 preview
Keeping Your Data Safe
Jury still out on the new wave of tablet/laptop hybrids
What's better: Sleep mode or hibernate?