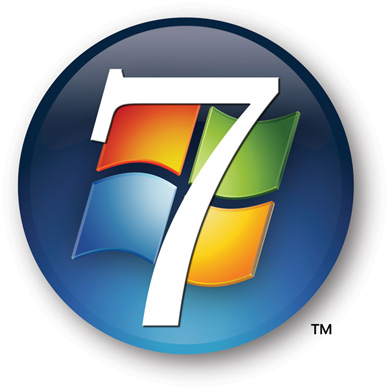 Is the New Windows 7 Worth it?
By kyle on February 15, 2010
Now that Windows 7 has arrived, the most important question pertaining to it will arise: Is the new Windows 7 worth it?  The answer in short is: yes and no.  Windows 7 certainly offers upgrades to the previously shunned Windows Vista, but for most people, the improvement Windows 7 makes over Vista does not offer enough for some people to make the jump from Windows XP.
Pros
Speed- Windows 7 certainly runs faster than Windows Vista which is a major plus.  Programs seem to run snappier, more fluidly, and with less lag and stutter.
Innovation- Windows 7 brings forth a slew of new features, like a built-in touch within the software (Hardware limited), a new taskbar that rivals the best in the market, and customization options that illustrate ingenuity.
Editions- Windows 7 provides an edition to match the needs of all consumer that include: Start, Home Basic, Home Premium, Professional, Ultimate and Enterprise.
Performance- The new Windows 7 offers 64-bit versions of all their different editions.  64-bit system can provide better memory performance than its 32-bit counterpart.
Cons
Interface- While the new taskbar provides a sufficient upgrade from Vista and Windows XP, the remainder of the interface will have a few customers checking their packaging to verify that they, in fact, installed Windows 7.  As soon as Windows 7 loads, you might mistake it for Windows Vista 2.  The same aero themes, cursors, sound effects, and window layouts from Windows Vista find themselves in Windows Vista yet again. 
Price- For the price tag, Windows 7 is far too expensive to be so similar to Windows Vista.  Consumers will complain that that they are paying a overpriced amount on any of the editions.
Summary
Windows 7 offers users a new and exciting way to access and share their files.  In addition, the new taskbar alone will make it an attractive buy for consumers who wish to enter the L.A.V. (Life After Vista) stage.  While Windows 7 is certainly not the huge leap aesthetically that Vista was from XP, it corrects many of the mistakes and quirks that plagued Vista, all while providing a more attractive, responsive, robust, and powerful operating system.  I would recommend it!
For a Free Computer Repair Quote Call (202) 670-9966
Related Computer Upgrades Articles
Internet Browser Security
Help! My laptop sounds like a lawnmower
How to Disable Windows 8 Lock Screen
Windows 8 Boot Shortcuts
Internet Connection Issues—Could It Be The Router?