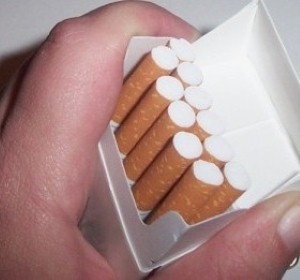 Social media may be more addictive than cigarettes, study reports
By admin on February 6, 2012
Technology and the internet have become part of our daily life, so it may not be a surprise to some that a reliance on these tools can grow into a more substantial – and even unhealthy – dependence. In particular, the large-scale use and popularity of social media websites such as Facebook and Twitter has caused many scientists and psychologists to consider the possibility that some people have developed a genuine addiction to them.
You'll know when internet use takes over your life when you can't let a minute pass by without refreshing your Facebook or Twitter accounts for notifications.
In fact, according to a recent study at the University of Chicago's Booth School of Business checking one's social media accounts and email can not only be addictive, but may even be more addictive than such substances as cigarettes and alcohol.
The study, which was run by Wilhelm Hofmann, used Blackberries to test 205 Germans between the ages of 18 and 35 years old on their ability to control and resist their urges and desires, ranging from sleep, to sex, social media and drugs.
The full results will be published in the journal Psychological Science in the upcoming months, but Hofmann has indicated that while sleep and sex were the hardest urges to control, it was easier for many to pass on cigarettes or alcohol than it was to forgo checking their Facebook accounts or Twitter feeds.
"Desires for media may be comparatively harder to resist because of their high availability and also because it feels like it does not 'cost much' to engage in these activities, even though one wants to resist," Hofmann told the The Guardian, on the study's findings.
Social media is certainly a great communicative tool, but if you're experiencing anxiety over computer repair, then you may want to consider the effects of your behavior toward social media in general. Of course, you may also want to contact your local Maryland computer repair center, too.
For a Free Computer Repair Quote Call (202) 670-9966
Related Computer Repair Articles
Why is My Computer So Slow????
How to take care of your ultrabook
What is bloatware?
8 New Features in Windows 8
Buying the right desktop computer